News & Events
Bierbrier Development Hires Real Estate Accountant
LEXINGTON, MA — Bierbrier Development, Inc., owner and manager of shopping centers across Eastern Massachusetts, announced the appointment of Lori Meade as Real Estate Accountant. Meade will report to the CFO and will assist in General Ledger posting and lease maintenance.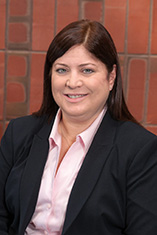 "As we continue to grow our portfolio, we are delighted to have Mrs. Meade join us to strengthen the infrastructure in administration, management, and marketing of Bierbrier Development," says the company's President, Len Bierbrier.
Meade joins the Bierbrier team with over 20 years of accounting experience with various real estate firms including Cambridge St. Realty and Boyd/Smith. Meade holds a Bachelor's of Science Degree in Business Administration from Boston University.
‹ Back