News & Events
Riley Merritt Joins Bierbrier Development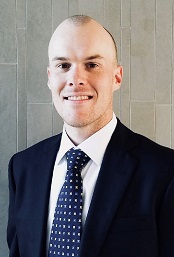 LEXINGTON, MA - Len Bierbrier, President, is pleased to announce the appointment of Riley Merritt as Leasing Manager at Bierbrier Development, a shopping center development and management company, headquartered in Lexington, MA. Working closely with Jess Hepler, VP of Leasing, and the local retail brokerage community, Mr. Merritt will be responsible for marketing current vacancies, lease negotiations, and working with current and potential tenants expanding in the Boston market.
Prior to joining the firm, he worked as a sales representative for EnerNOC, an energy management firm based in Boston, and Transit Realty Advisors, a local real estate brokerage and development firm. Mr. Merritt is a graduate of Bentley University where he earned his B.S. in Business Marketing.
"We are delighted to have Riley join us as a key member of our management team," says Len Bierbrier, President. "His prior real estate and sales experience will be invaluable as we continue to grow and expand our portfolio of service/convenience shopping centers throughout Eastern Massachusetts."
‹ Back