News & Events
Nikki Palmaccio Joins Bierbrier Development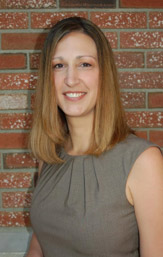 LEXINGTON, MA- Bierbrier Development is pleased to announce the appointment of Nikki Palmaccio as the company's Comptroller. Headquartered in Lexington, Bierbrier Development is a commercial real estate development specializing in retail property management. Bierbrier owns and manages retail real estate properties throughout Massachusetts in Newton, Arlington, Medford, Haverhill, and Braintree. In her position, Mrs. Palmaccio will be responsible for all accounting operations and will assist with acquisitions strategies for all properties.
"We are delighted to have Nikki join us as a key member of our management team," says Len Bierbrier, President of Bierbrier Development. "The breadth of industry experience and knowledge she brings Bierbrier is invaluable as we continue to grow and expand our footprint in the commercial real estate space here in Massachusetts."
Palmaccio joins the Bierbrier Development team with over 12 years of real estate accounting and finance experience. She brings extensive high level financial management experience to the firm, having served as a Controller at both Winn Residential and The Davis Companies and as an Associate at the Boston based retail shopping center REIT. Mrs. Palmaccio earned a B.S. in Business Administration from Duquesne University and has received a certificate in Real Estate Finance from Boston University.
‹ Back